A high quality shutter at a price to make you smile!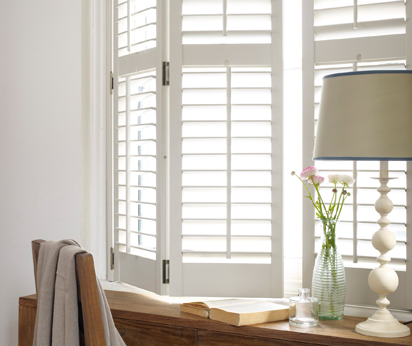 The Boston Basswood Shutters Range is crafted from solid basswood, a competitively priced hardwood popular in the world of shutter manufacturers. The shutter stiles have mortice and tenon joints and an engineered wood core to prevent warping and ensure prolonged quality and durability. This product gives you the best of both worlds, a quality wood shutter at a price that won't insult your bank manager. To keep the price down further we only offer this range in 5 shades of white and we also use MDF outer frames.
For a FREE home survey and consultation call us now on 0845 017 8212 or click here.
You are also welcome to call your local surveyor on 07881 287164.
NEW BOSTON PREMIUM!
We are pleased to introduce a new window shutter to our range, Boston Premium.  Boston Premium gives you all the features of standard Boston basswood shutters but is available in 28 standard colours or for an additional charge we can colour match a shade of your choice .  These shutters also come with a Premium hardwood frame and can be used for shaped openings.  For hard to reach windows we also offer Boston Premium with built in remote control allowing you to open and close your louvres from the comfort of your armchair!
Boston Shutters – Colour Range

001 Pure White

003 Silk White

004 Bright White

006 Pearl

009 Creamy

013 Bisque