Conservatory shutters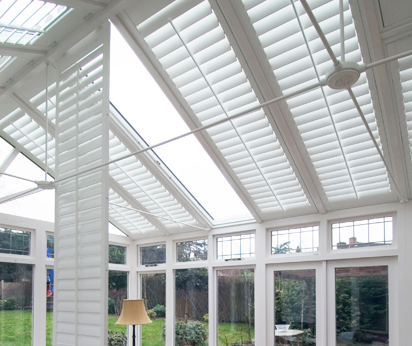 Apart from looking great, conservatory shutters offer a degree of flexibility that is simply not possible with most other shading options. unlike fabric-based shading systems, shutters are easy to clean and will not rot, sag or noticeably age.
Shutters may also be used on the sides – for long sections they can be mounted on top tracking to slide away when not in use. Shutters are also used for partitioning and as multi-fold internal doors. Quite often the opening to the conservatory may have shutters suspended on a top track. The solid base and louvre top shutters are used extensively for these applications.
If your enquiry is for a conservatory application, please make this clear when asking for a quotation.
For a FREE home survey and consultation call us now on 0845 017 8212 or click here.
You are also welcome to call your local surveyor on 07881 287164.